SKATEBOARDERS FIGHTING FOR
If you are a skateboarder, you know the above statement to be true. Skateboarding is full of stereotypes, but at it's core, skateboarding is inclusive & being a skateboarder makes you apart of one of the largest communities worldwide.
That said, there are still injustices within our community. As a skateboarder, we know what it is like to have to deal with authority, but as a Black skateboarder- that experience is undoubtedly different than that as a white skateboarder. 
We need to join together to stand against these injustices, and all, racial injustices. It is crucial that we, as skateboarders, use our numbers to stand on a unified front to work towards fighting against systemic racism.
FACTS ABOUT OUR LAST RFR PEACEFUL PROTEST
We've got the numbers, We can be the power.
RACIAL JUSTICE:


We stand in solidarity with the Black community in the fight against racial injustices, systemic racism, and police brutality.
RELEGATE SDPD FUNDS & REFUND OUR COMMUNITY

Invest in school skateboard programs & build skateparks in east, and south San Diego districts 8, 4, 3, 2, & 9. Create programs to give under privileged kids access to skateboard resources.
DECRIMINALIZE SKATEBOARDING:

San Diego Municipal Code says that the "use of skateboards, is unlawful for any person riding on skateboard". Skateboarding is not a crime & this code makes it impossible to be a skateboarder in the city.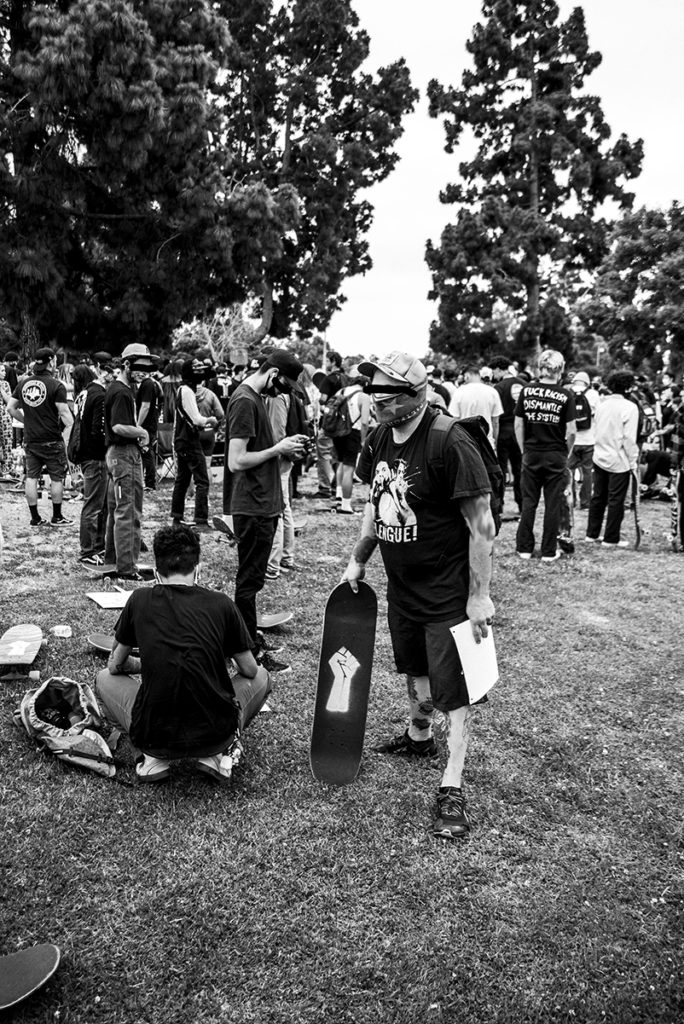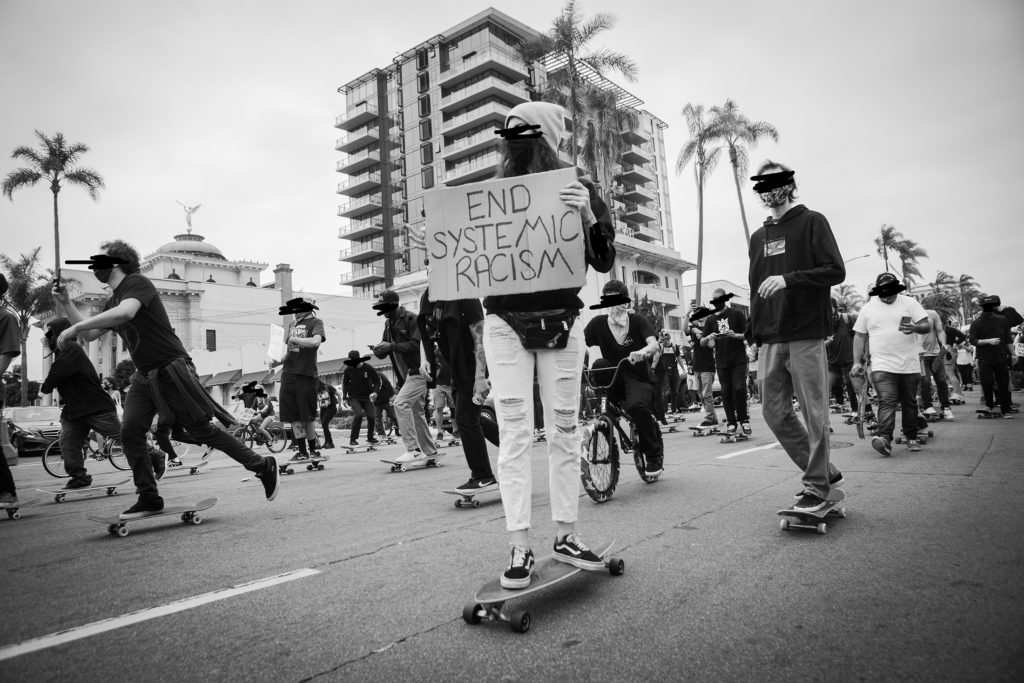 Get notifications & alerts about Rolling For Rights: